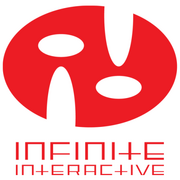 Infinite Interactive is a video game developer with headquarters in St Kilda, Victoria, Australia. The company was founded by Steve Fawkner in 1989. After a long alliance with SSG, resulting in the development of the Warlords Series of games, Steve moved on to make Infinite totally independent in 2003. In 2011, the company was acquired by fellow Australian developers Firemint, creators of Flight Control and Real Racing - however, in late 2012 Infinite Interactive announced their return as an independent developer. Infinite Interactive has continued to produce Warlords games Warlords IV: Heroes of Etheria and Warlords Battlecry III, but has recently branched out into the more casual marketplace.
Ad blocker interference detected!
Wikia is a free-to-use site that makes money from advertising. We have a modified experience for viewers using ad blockers

Wikia is not accessible if you've made further modifications. Remove the custom ad blocker rule(s) and the page will load as expected.